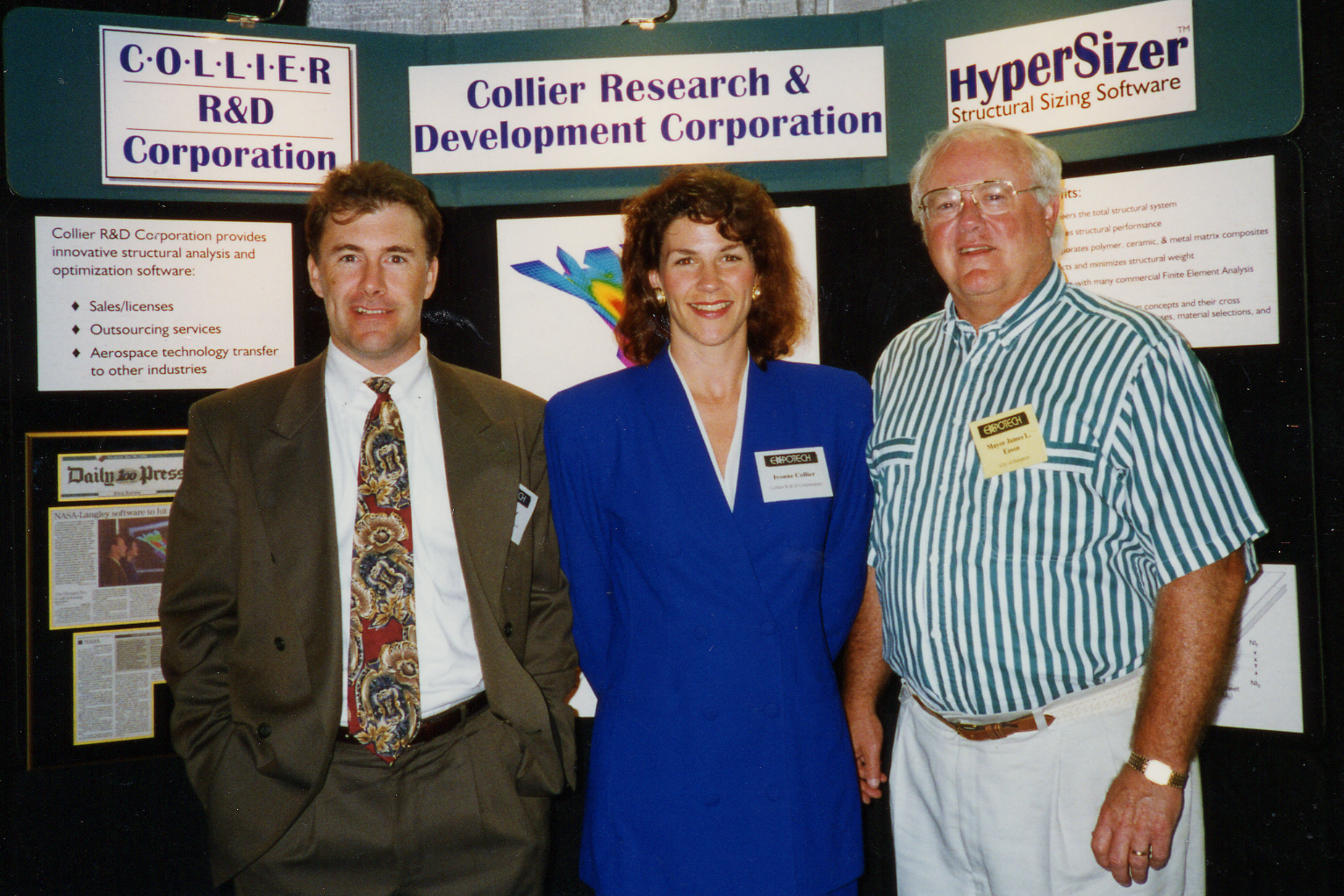 HyperSizer Version 1 release
The founders of Collier Aerospace, Craig and Ivonne Collier standing with the Mayor of Hampton, Virginia in 1995.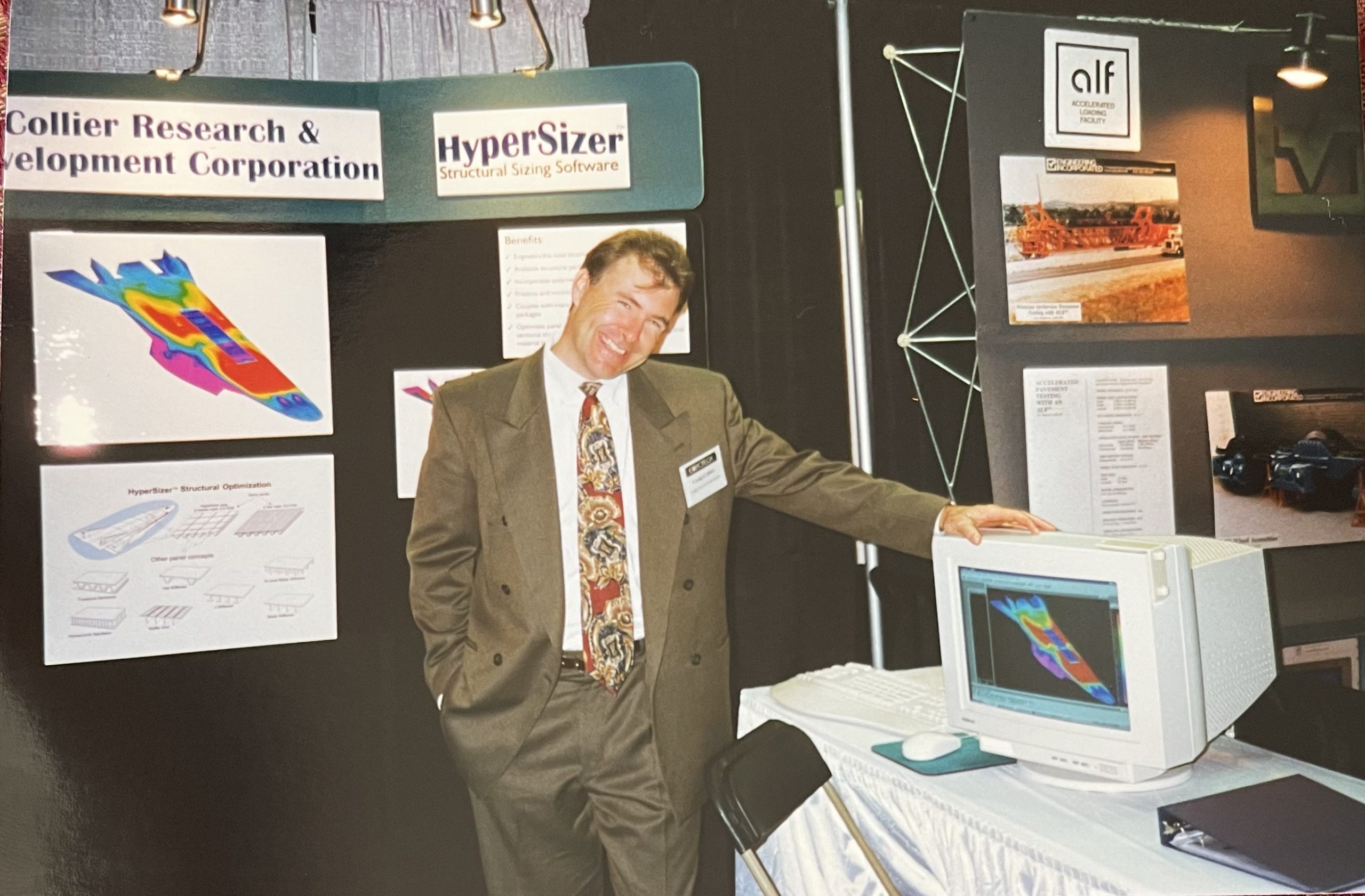 Craig Collier showing off his 80-pound monitor running HyperSizer!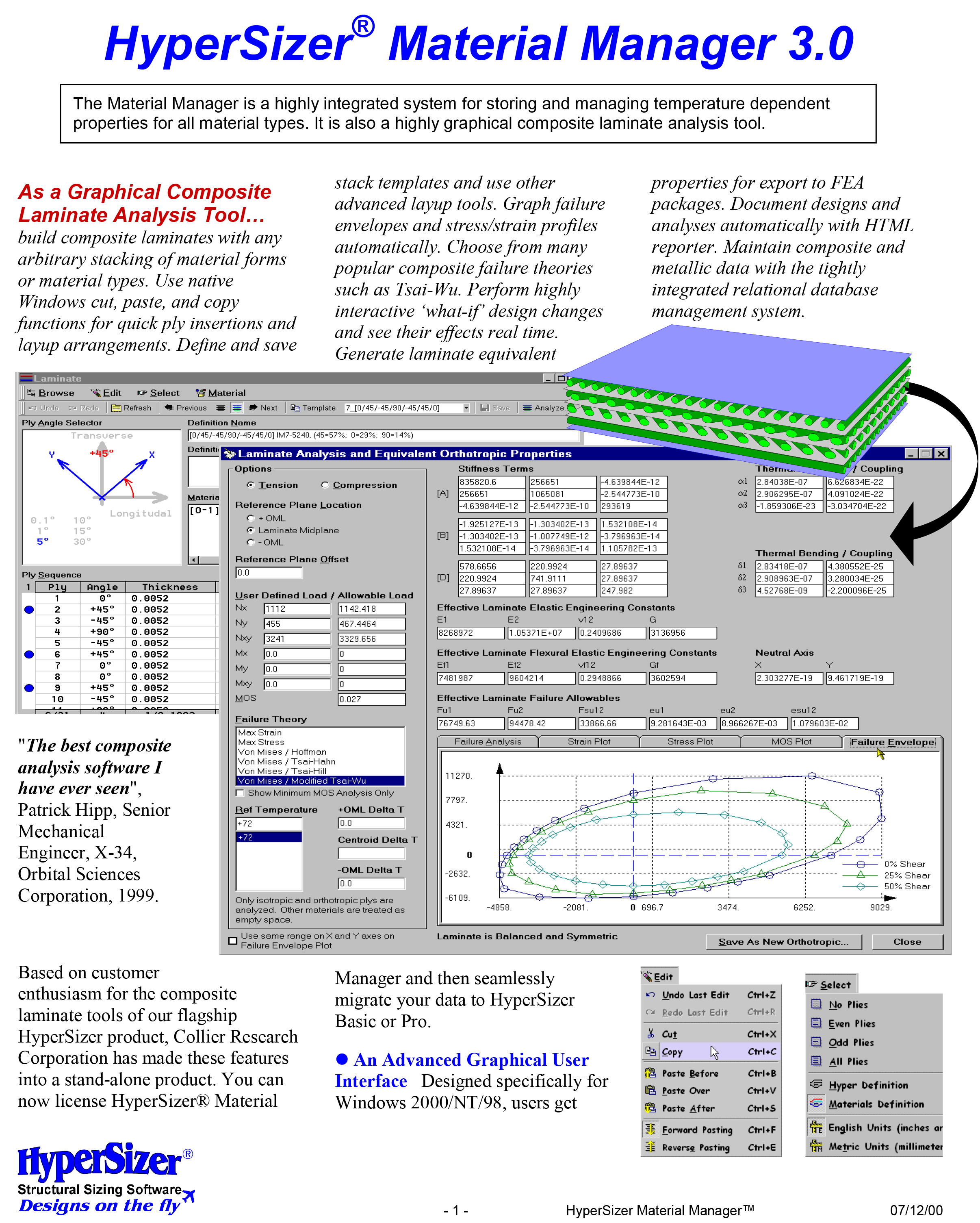 HyperSizer Material Manager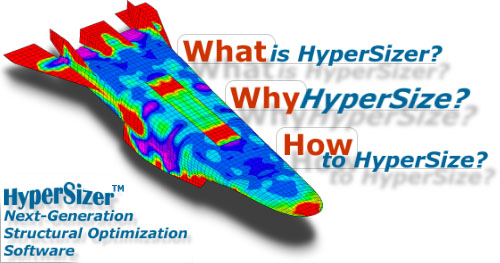 Finite Element Model Advertisement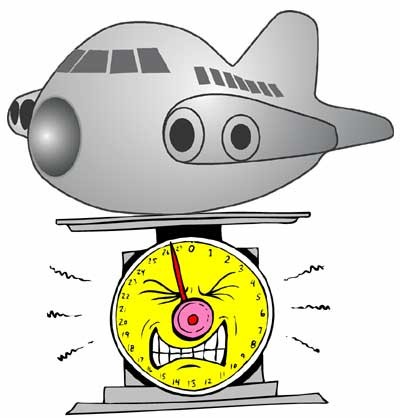 Don't just squeeze weight out, HyperSize it out!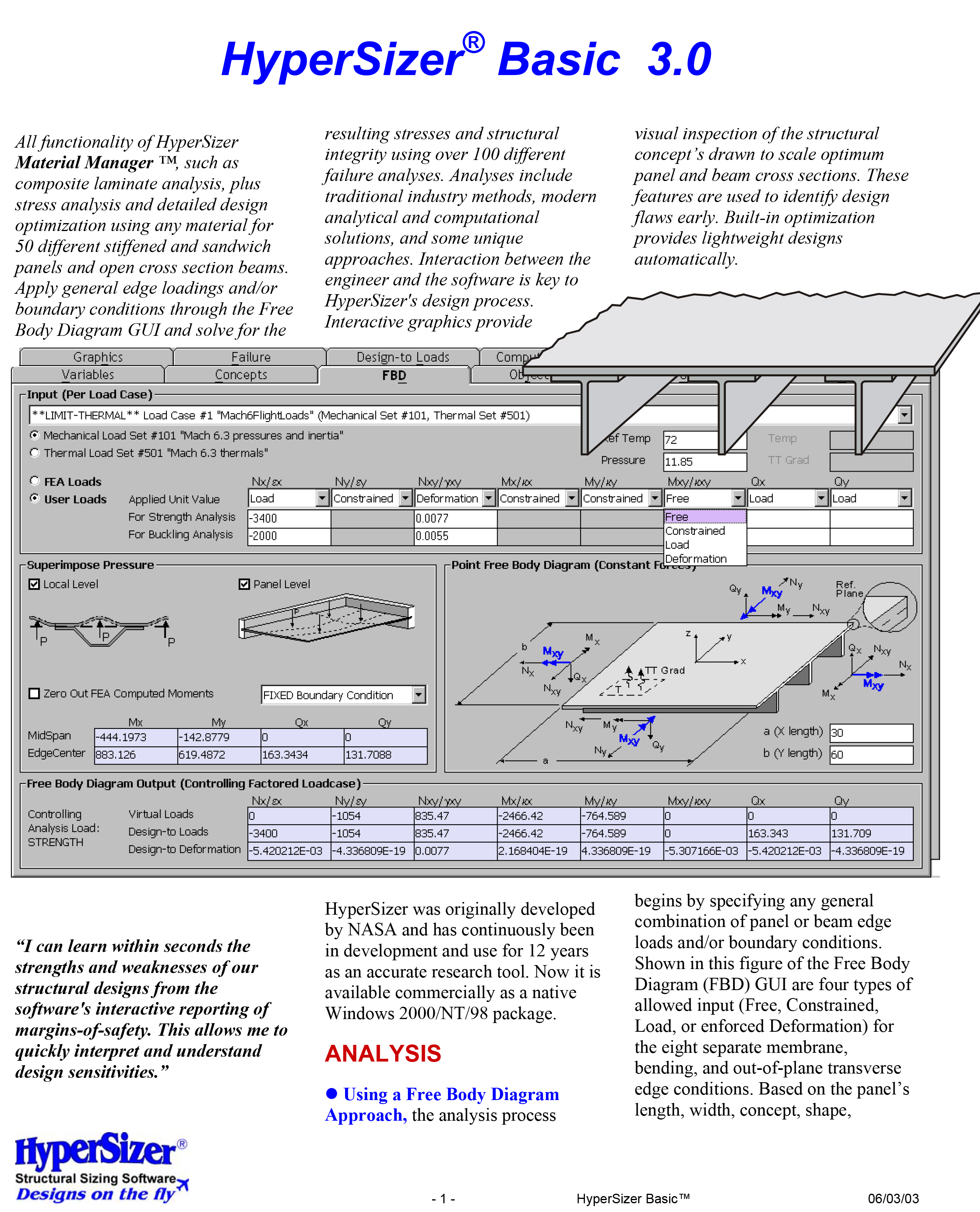 HyperSizer Basic Release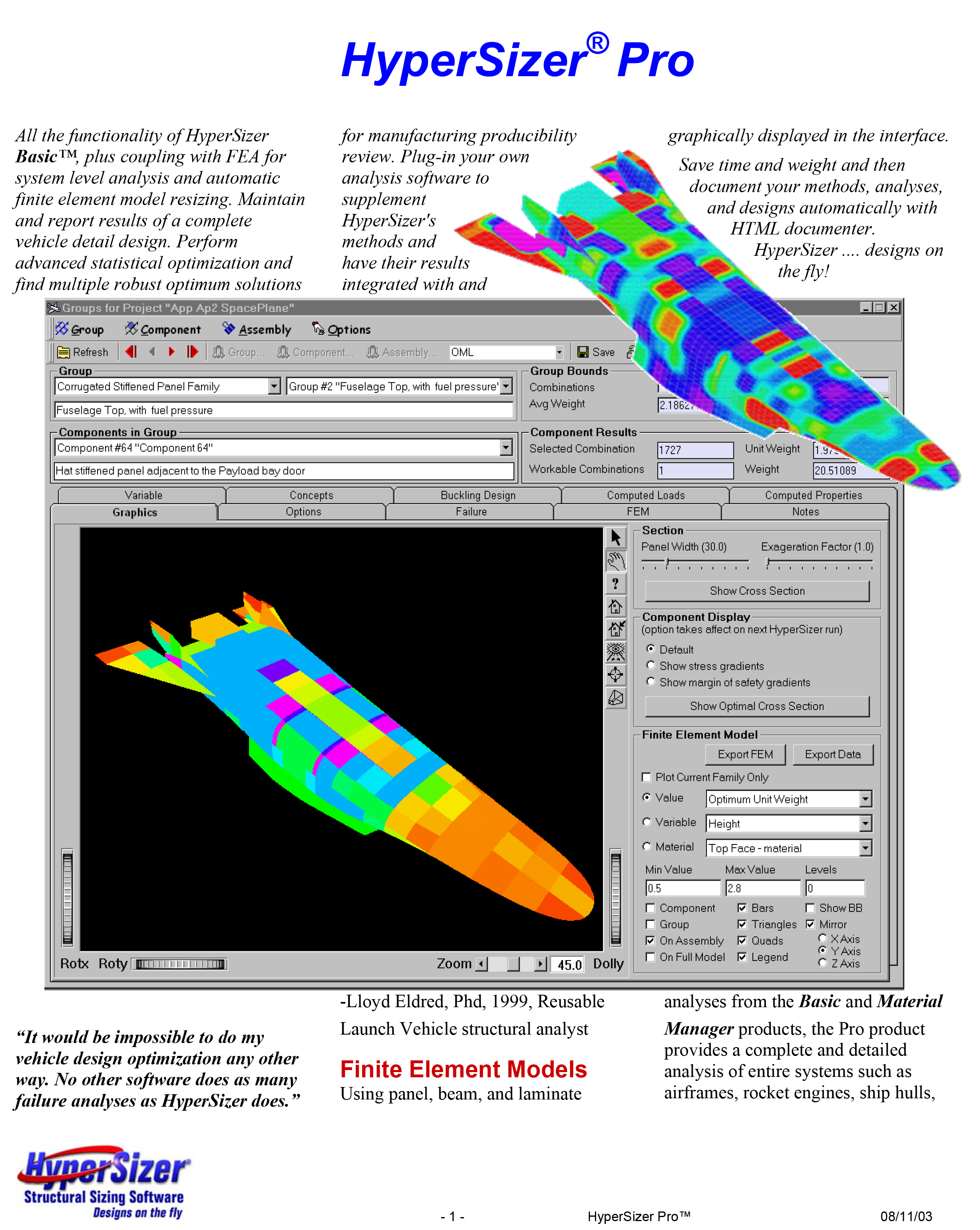 HyperSizer Pro Realease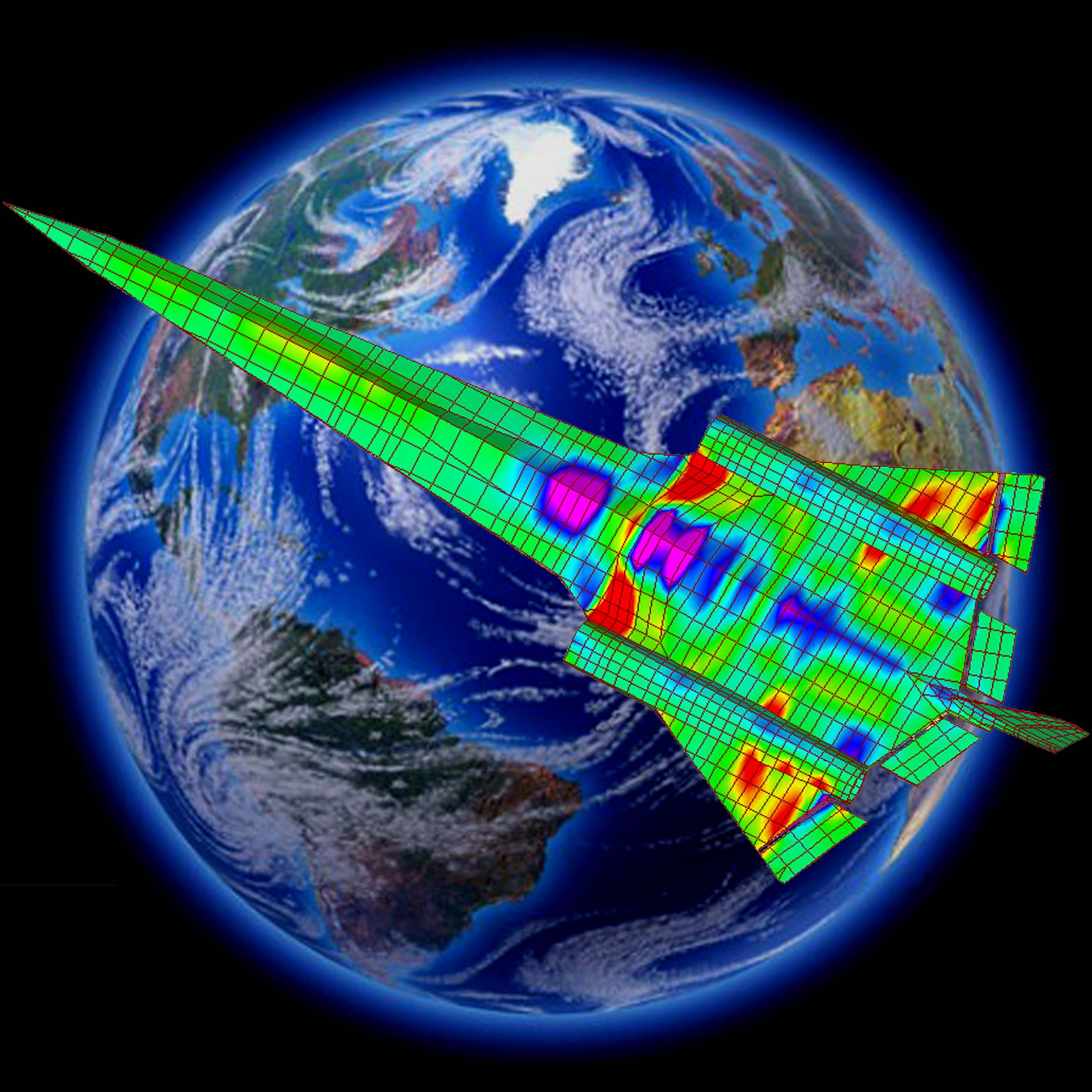 Long Range Strike Aircraft (LRSA)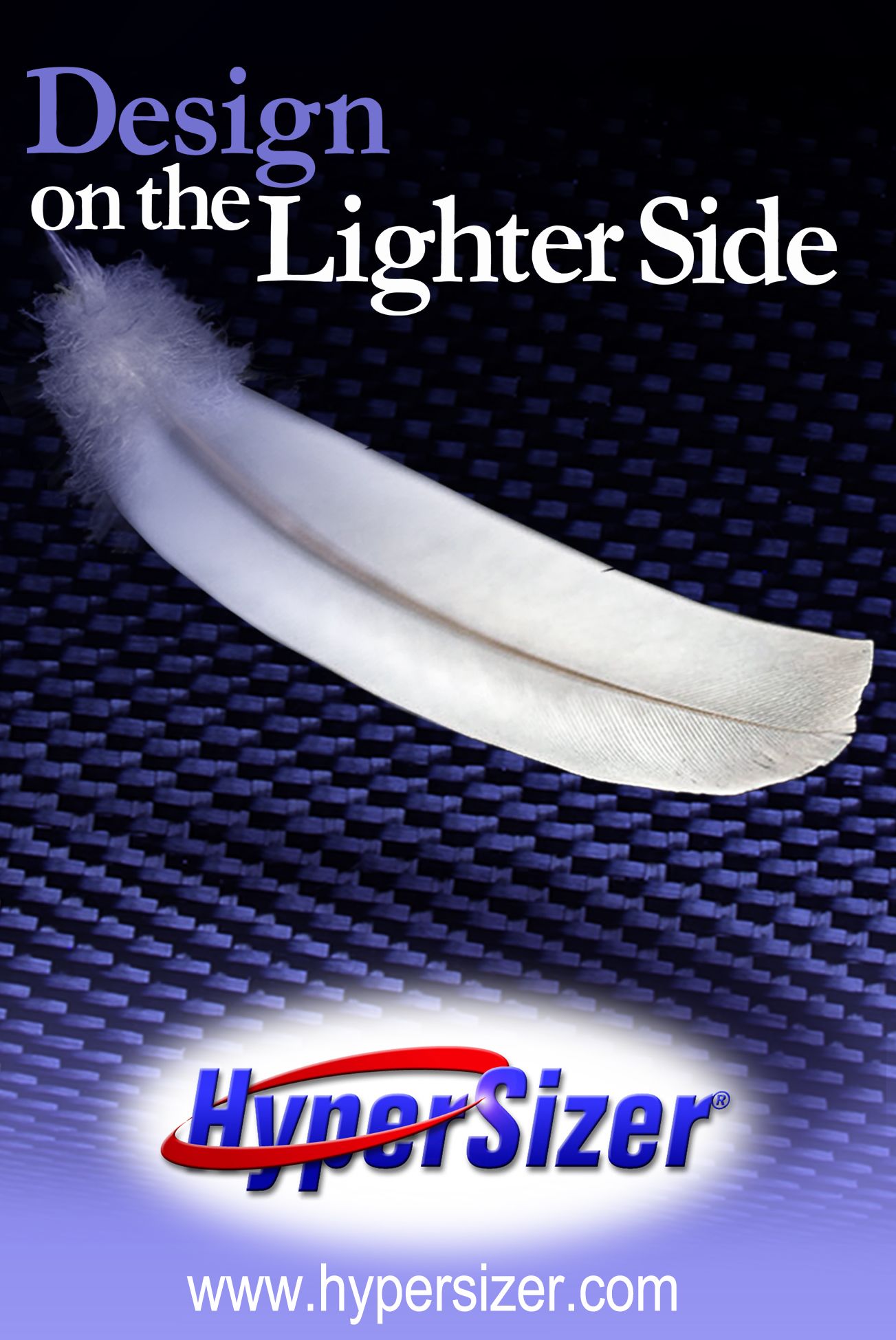 Design on the Lighter Side

Aircraft Wingbox Design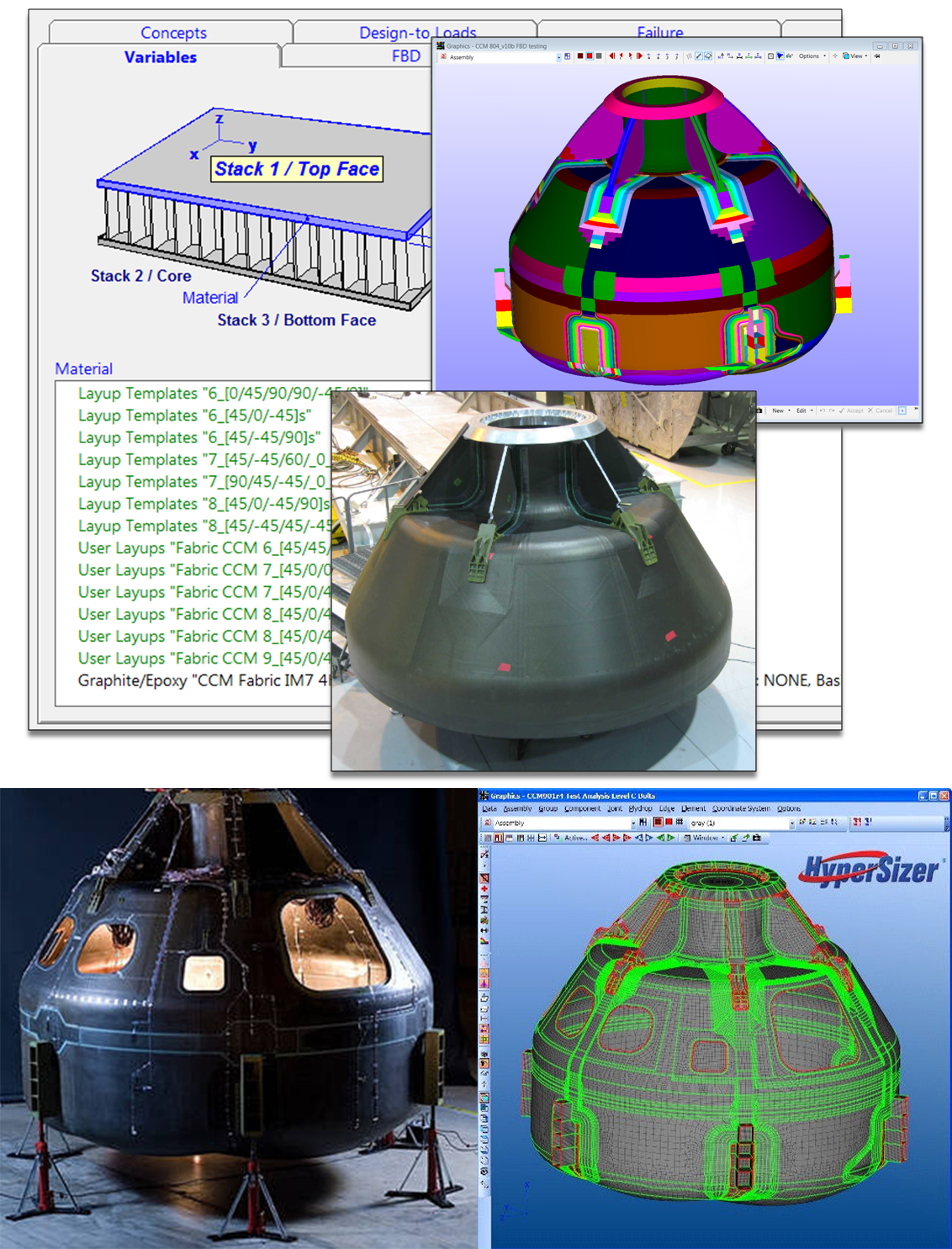 NASA Composite Crew Module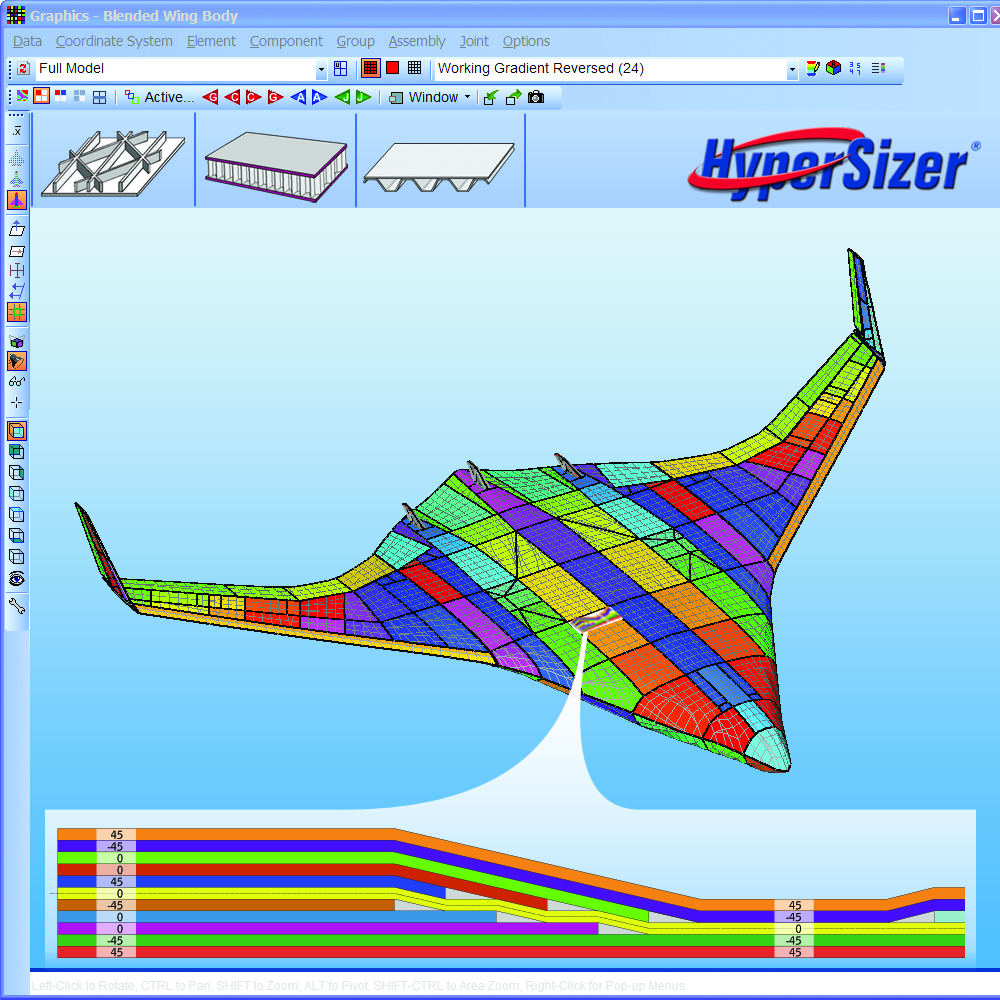 Blended Wing Body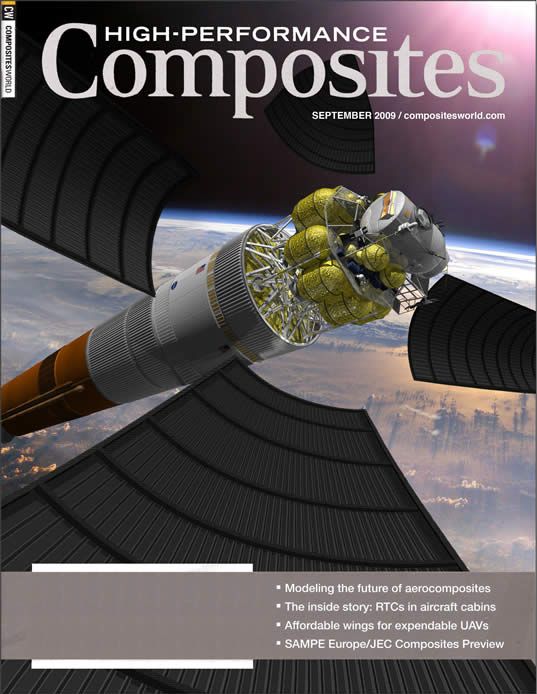 High Performance Composite Cover Story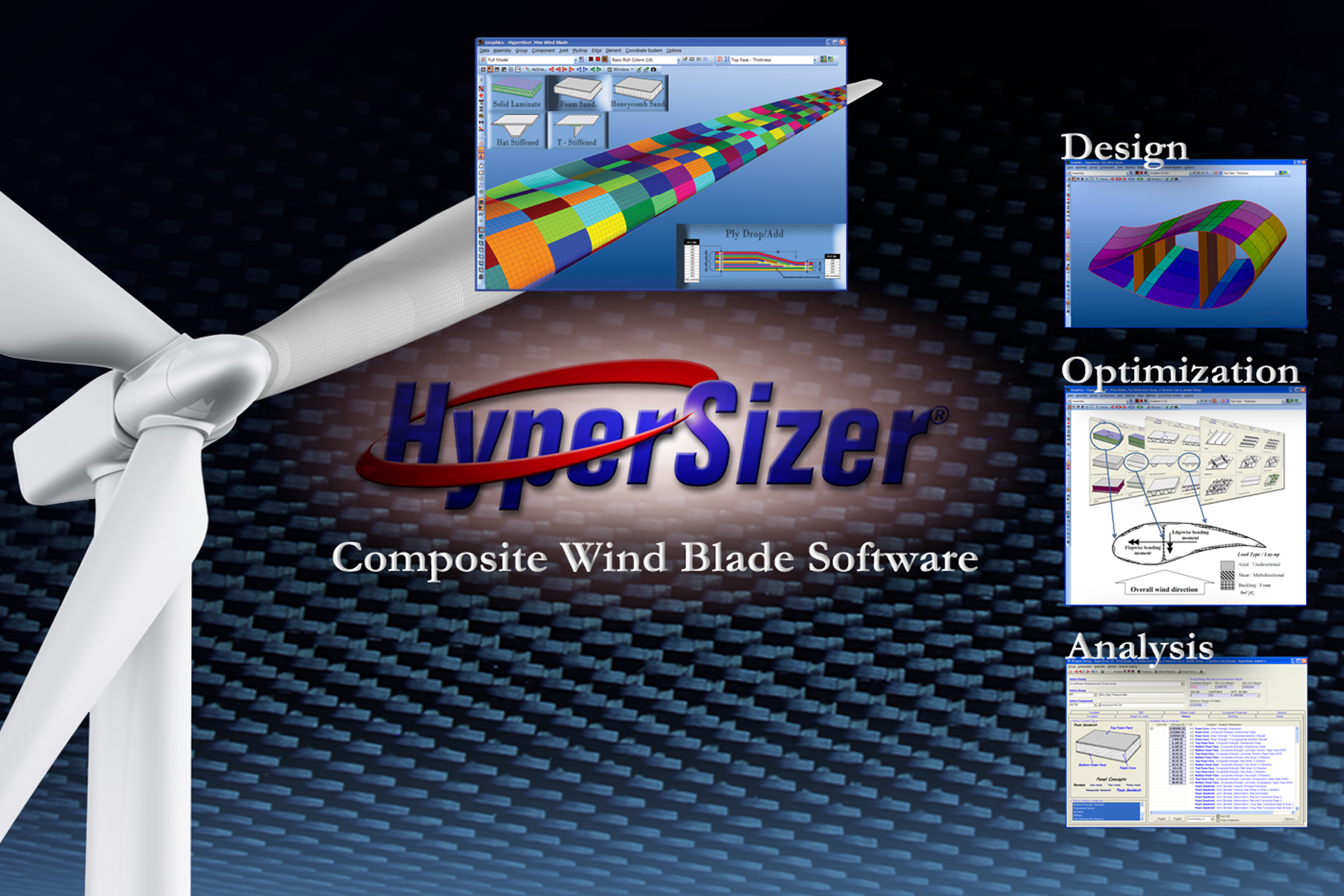 Composite Wind Blade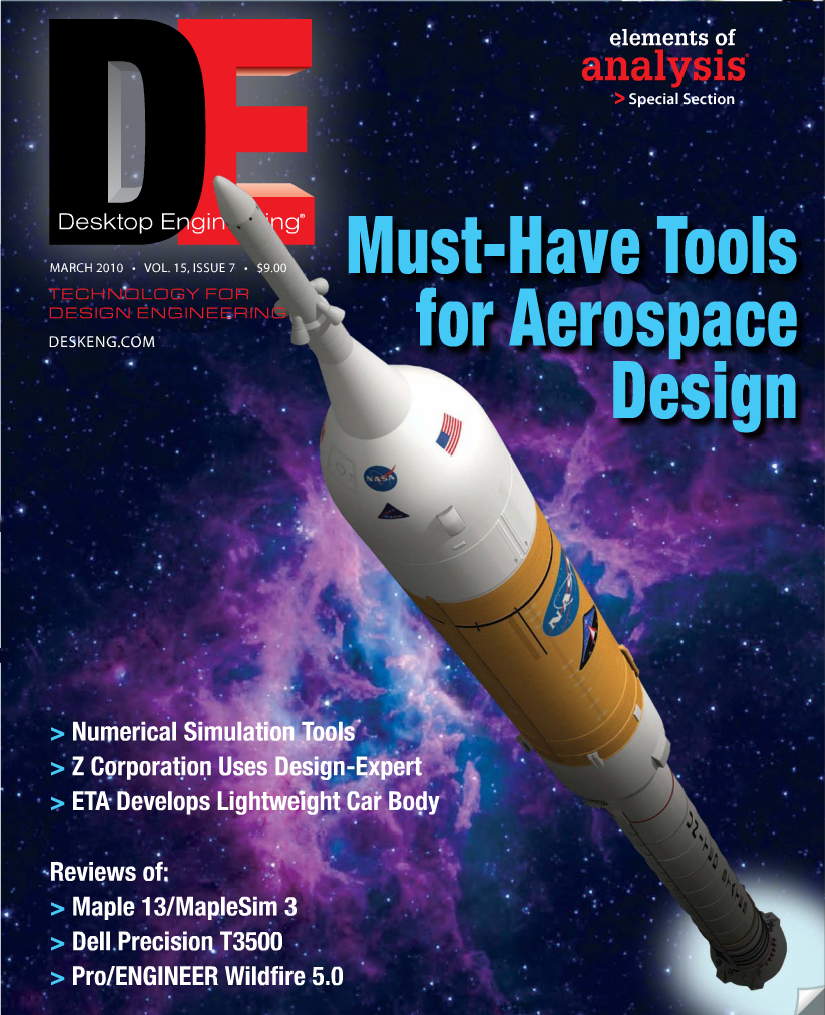 Design Engineering Cover Story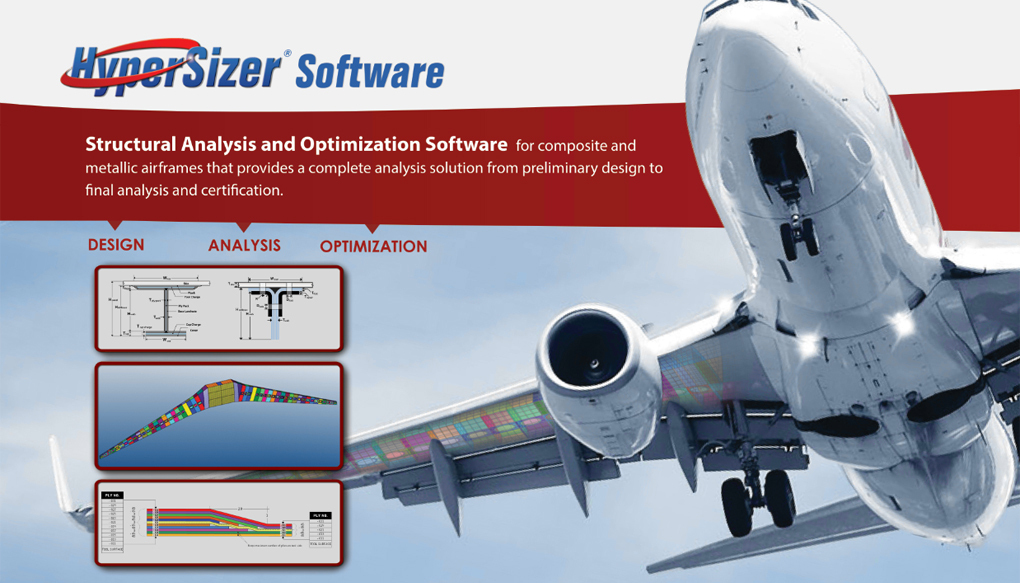 Wingbox Certification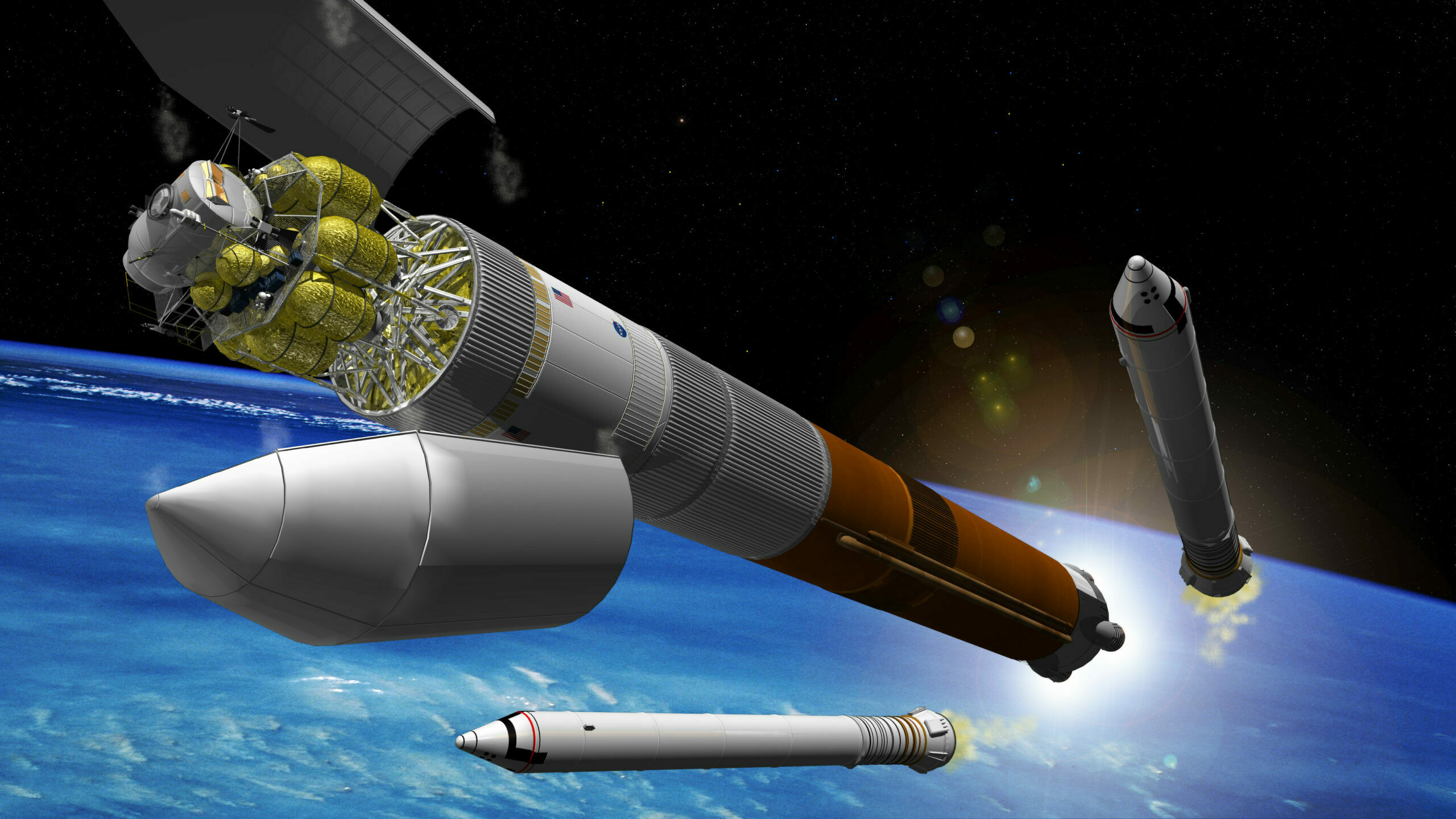 NASA Heavy Launch Vehicle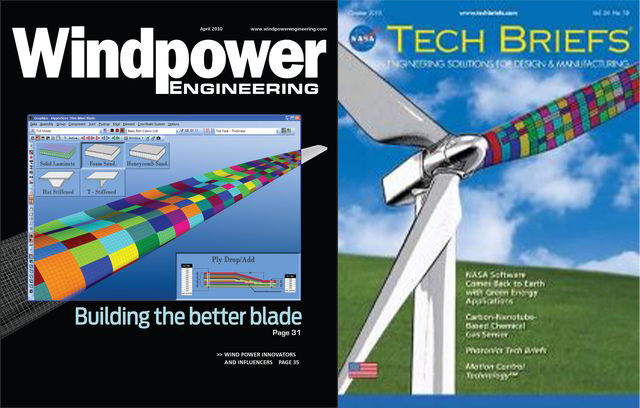 Renewable Wind Energy Composite Blade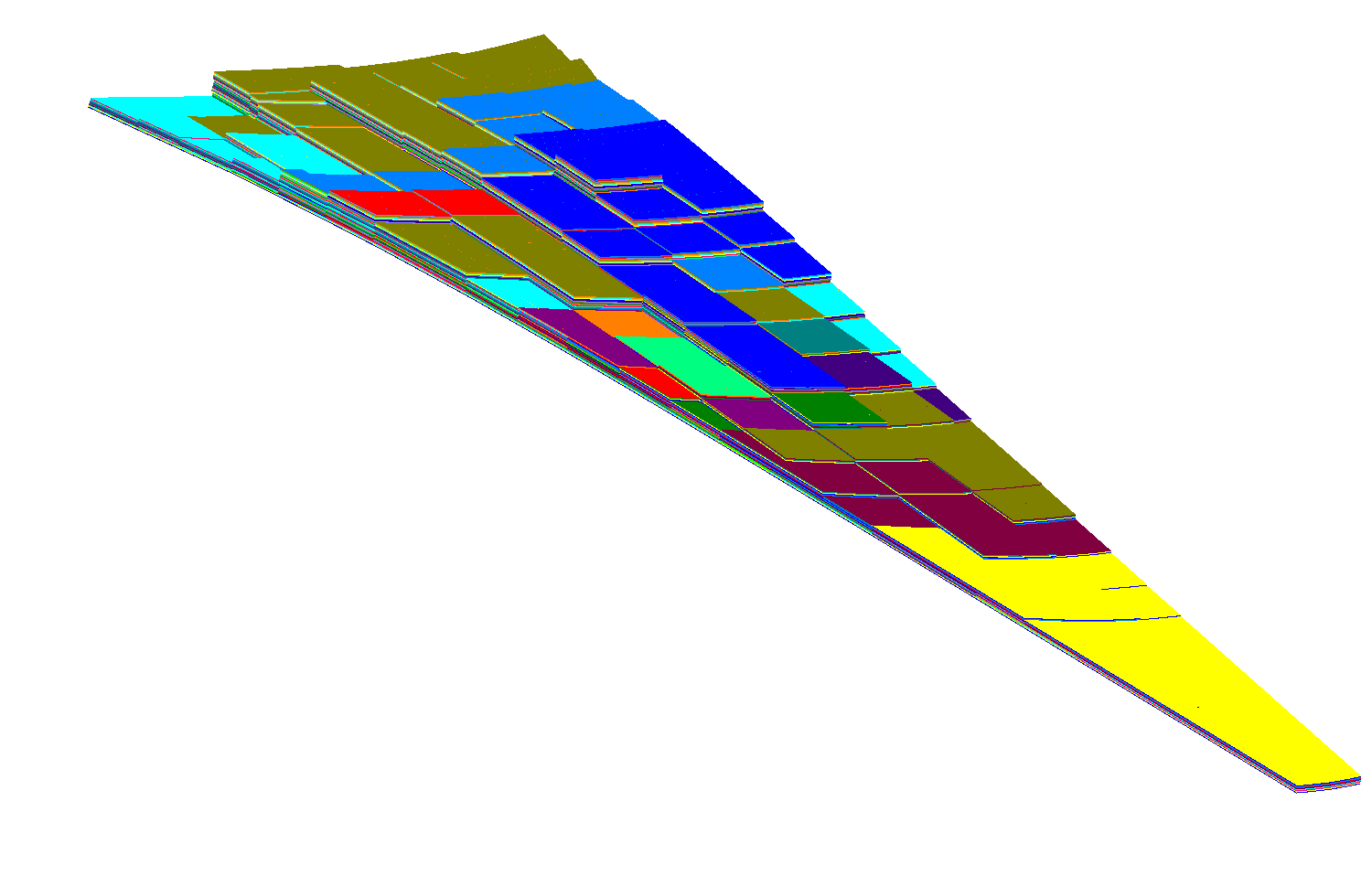 Wing Global Ply Stack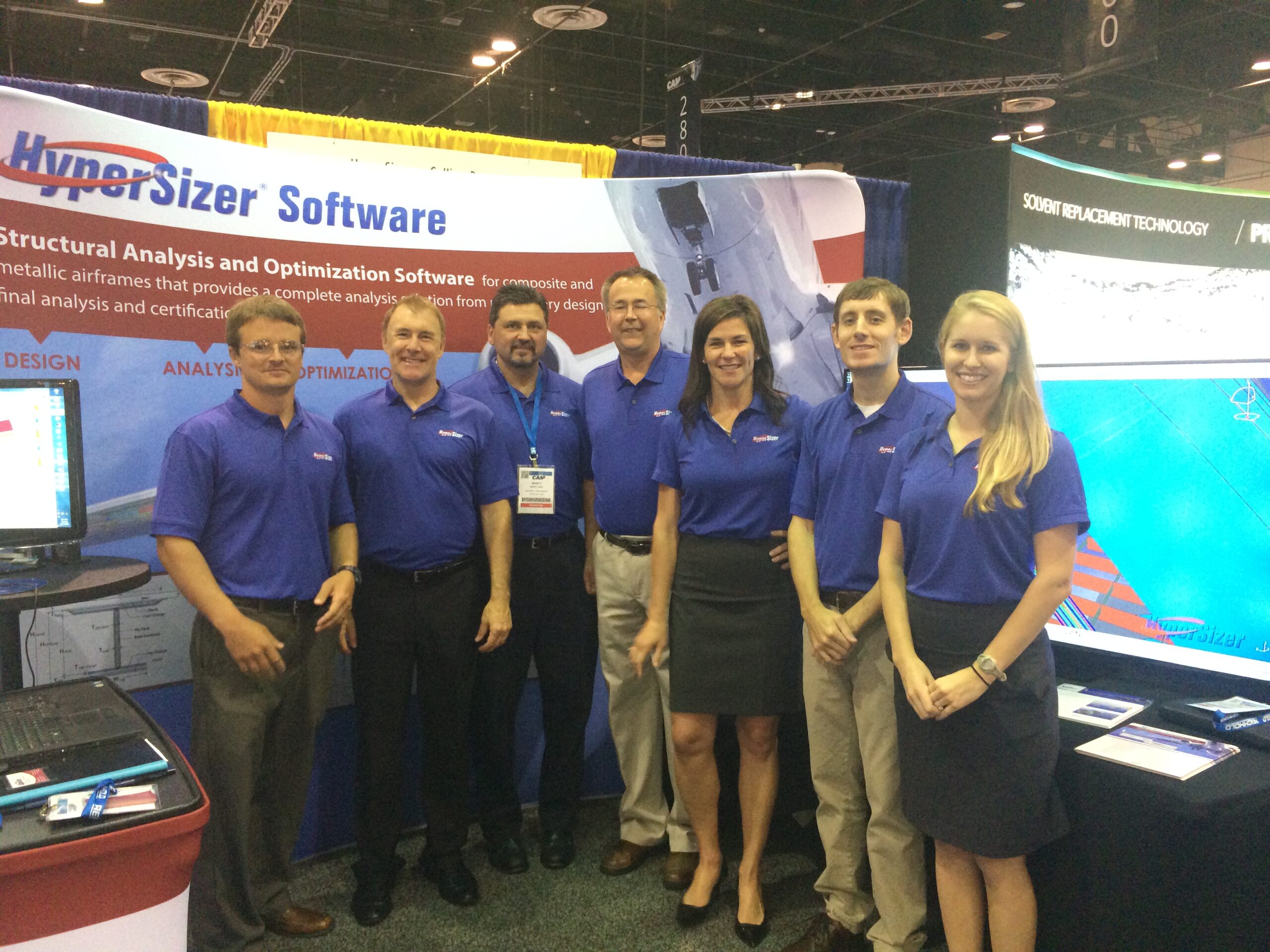 Team at CAMX Orlando Conference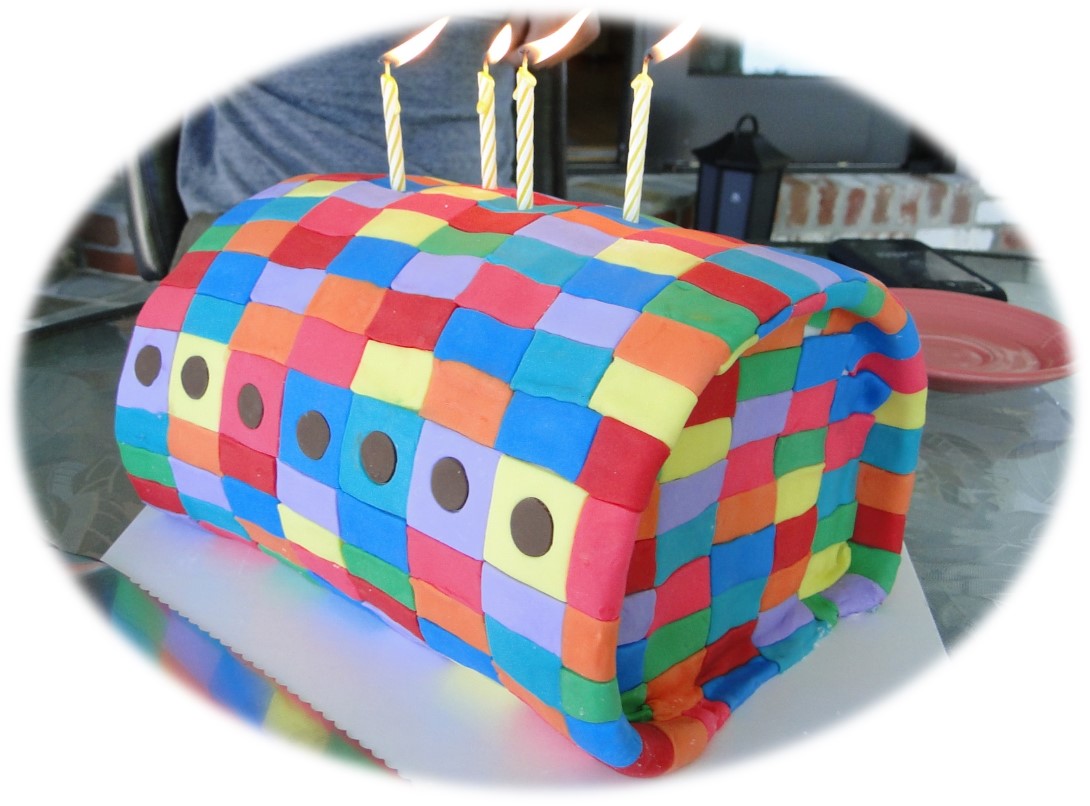 Celebrating 20 Years of Business!
Airplane FEM Fuselage Cake.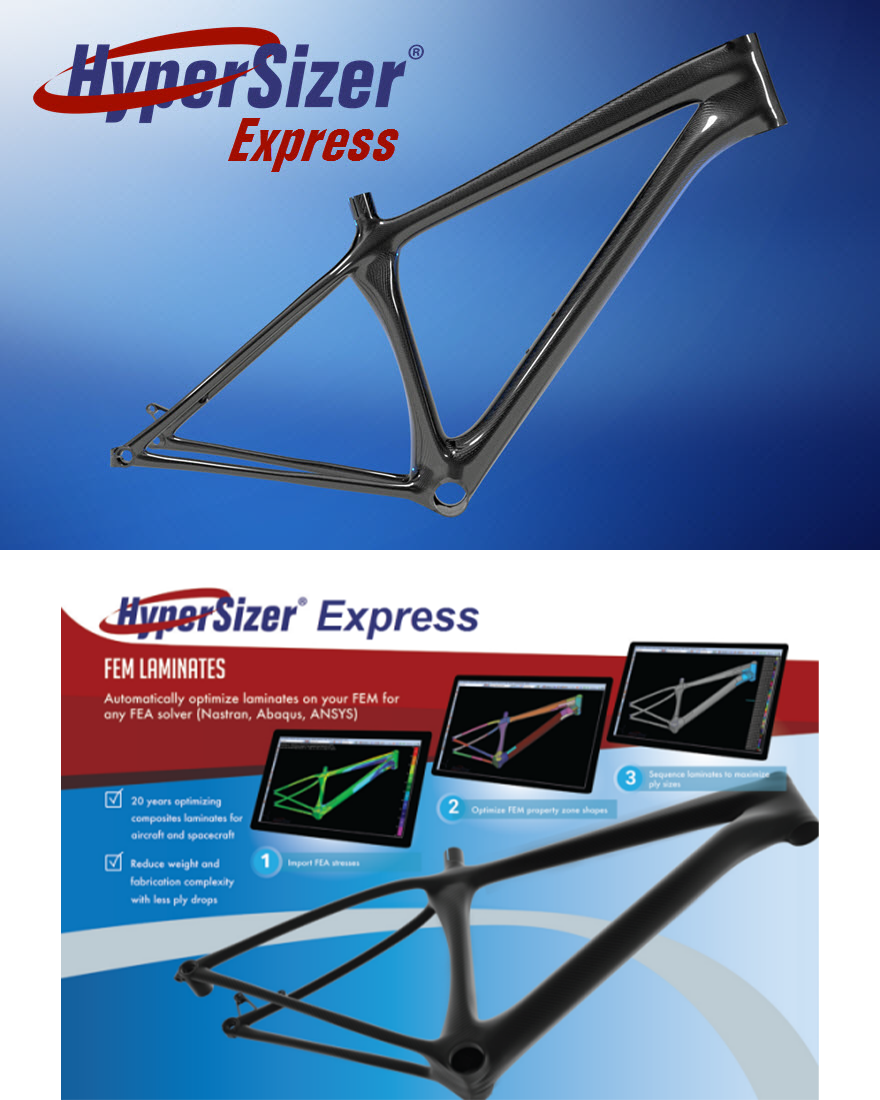 HyperSizer Express Release / High Performace Bike Frame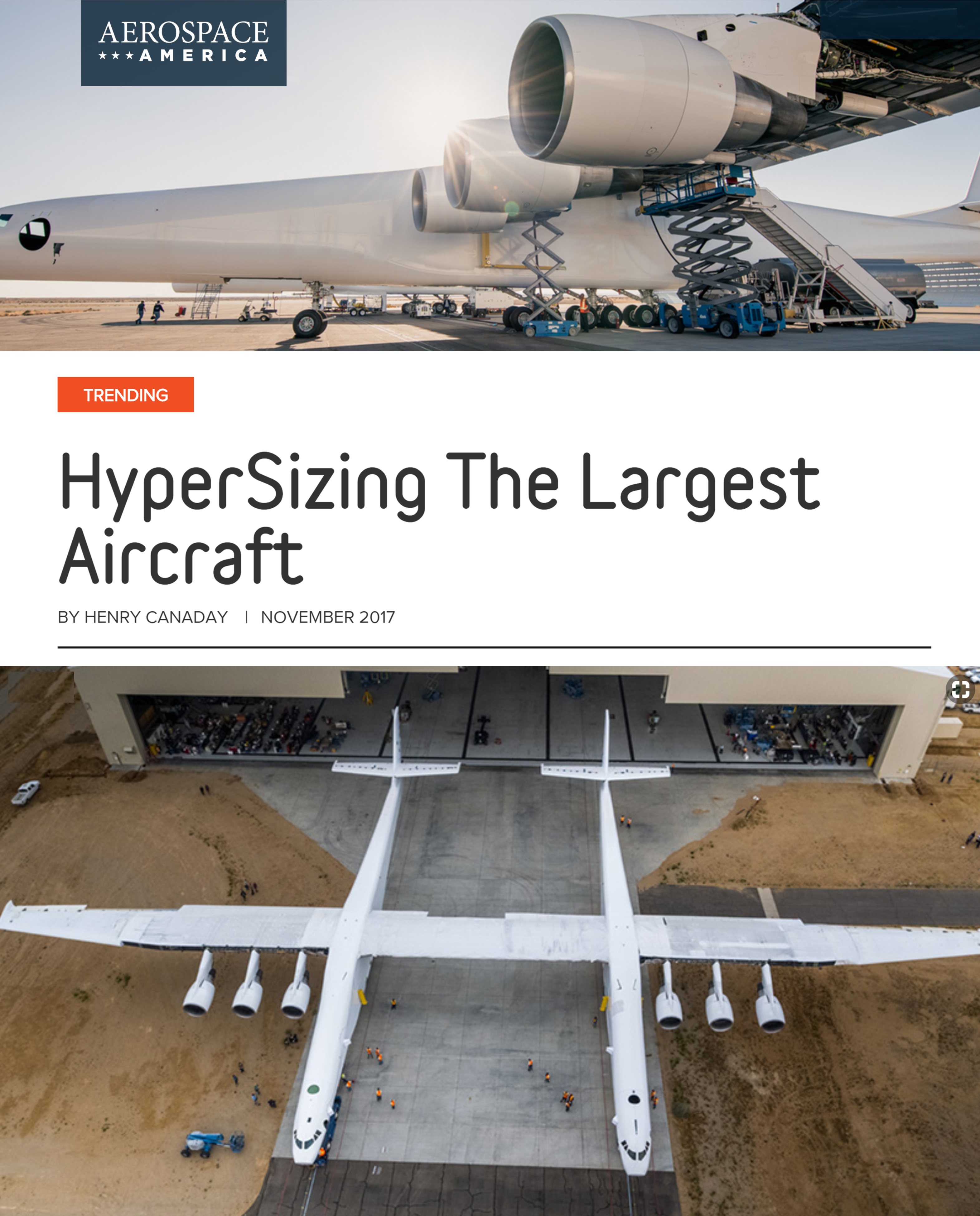 The World's Largest Aircraft: Stratolaunch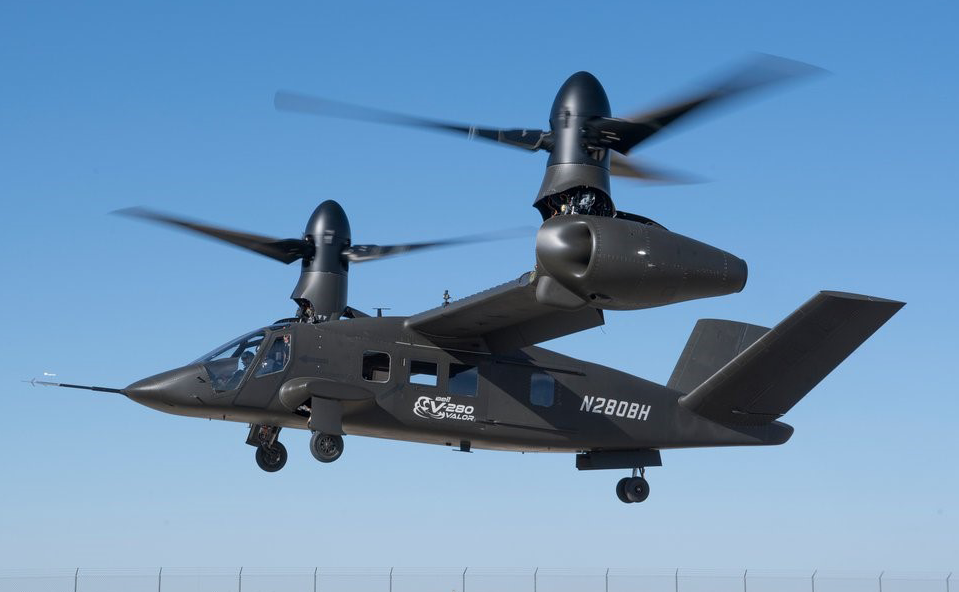 Bell V280

GMBH Founded In Germany
Opened operations in Germany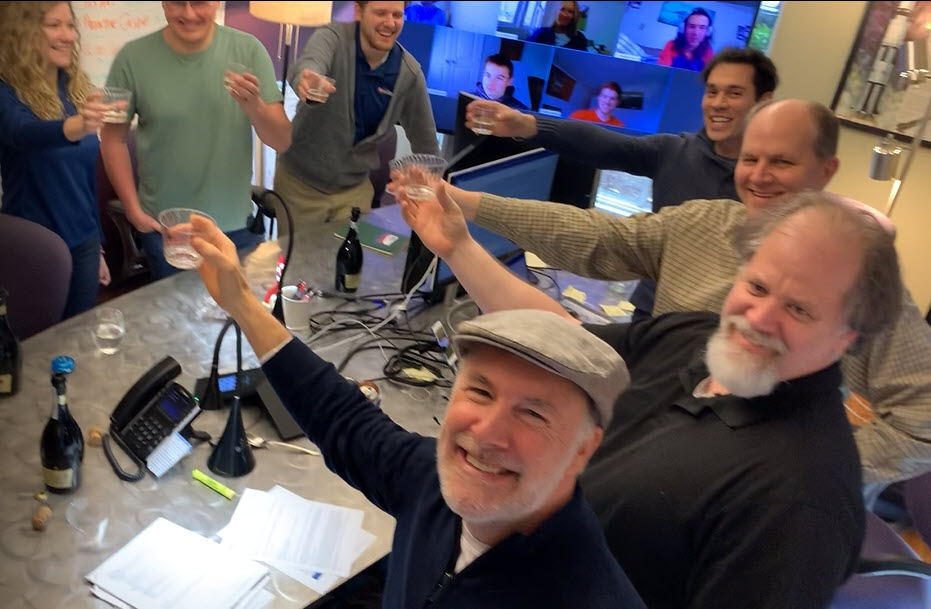 Celebrating 25 Years in Business with a toast!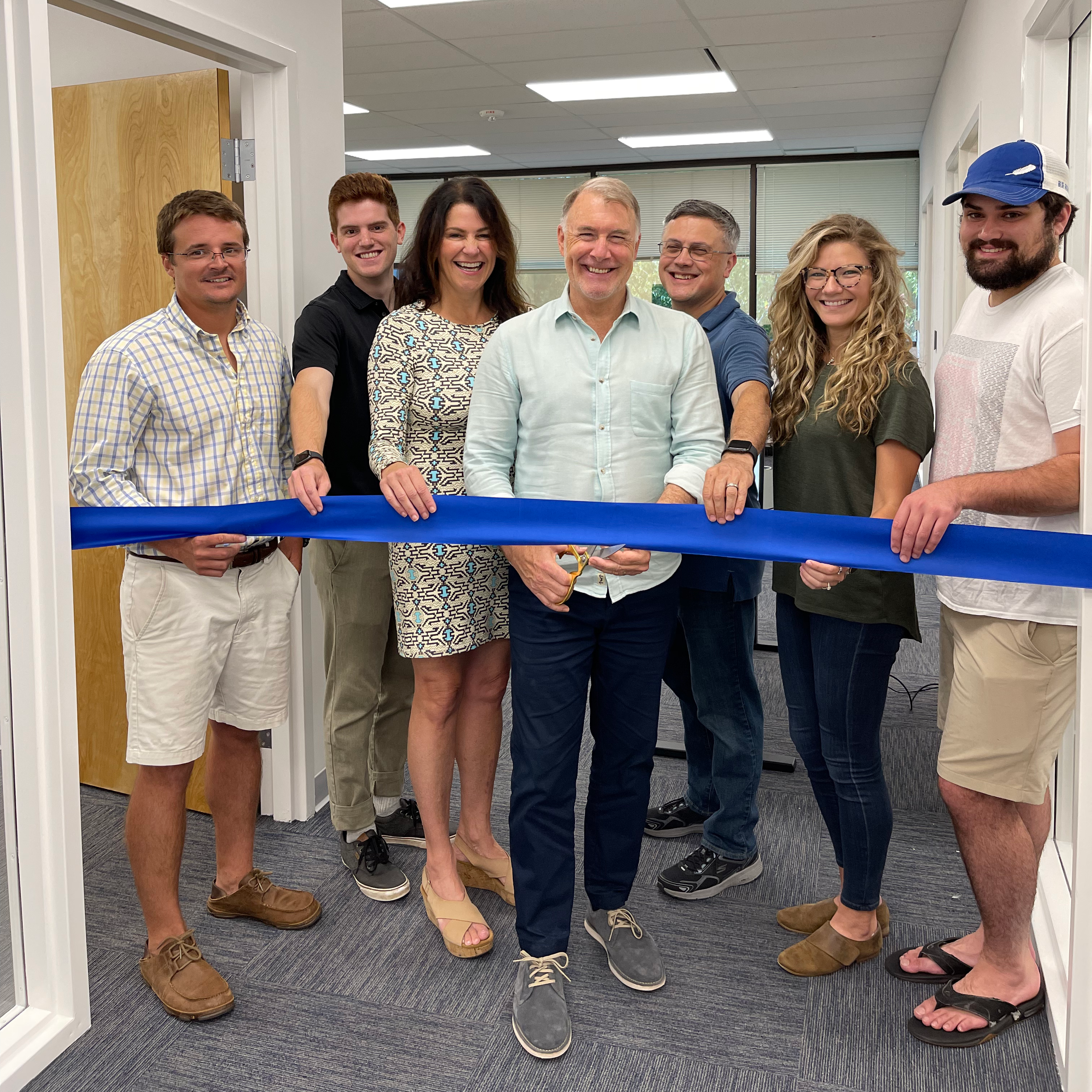 Grand Opening of Raleigh, NC Office!
HyperX Initial Release