What is HyperX Aerospace Software?
HyperX is a commercial software product that  Automates Your Stress Analysis and Design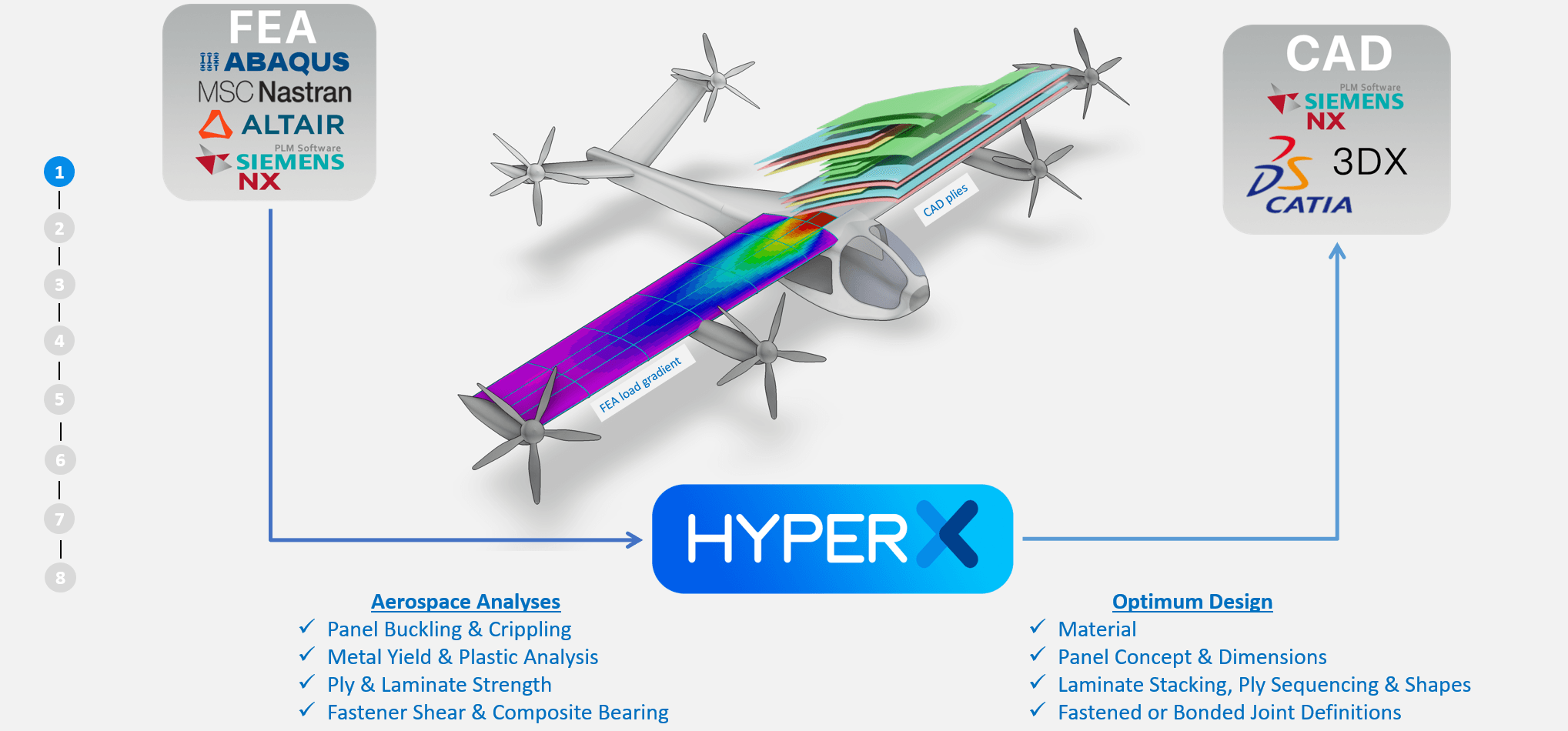 HyperX performs structural sizing, lightweighting, and margin writing using analytical aerospace methods. Starting with your FEA results, HyperX will optimally design your structure, including generating ply shapes for import into your CAD.
Let's bring in your model and look at a single panel…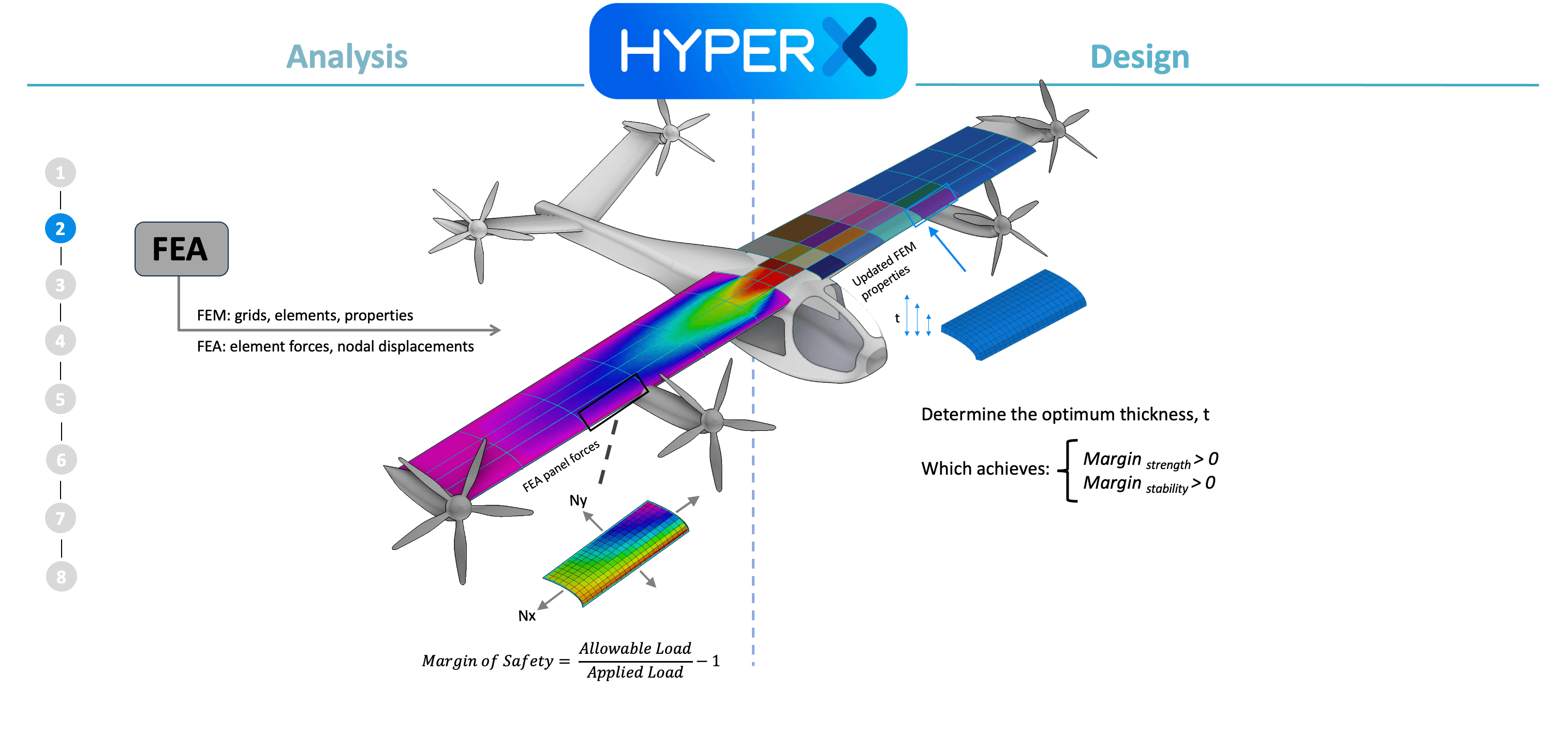 HyperX instantaneously sizes to get the lightest-weight design, for all panels, for all load cases, for all failure criteria, without having to resubmit the FEA
This allows you to quickly trade materials and panel concepts using general failure criteria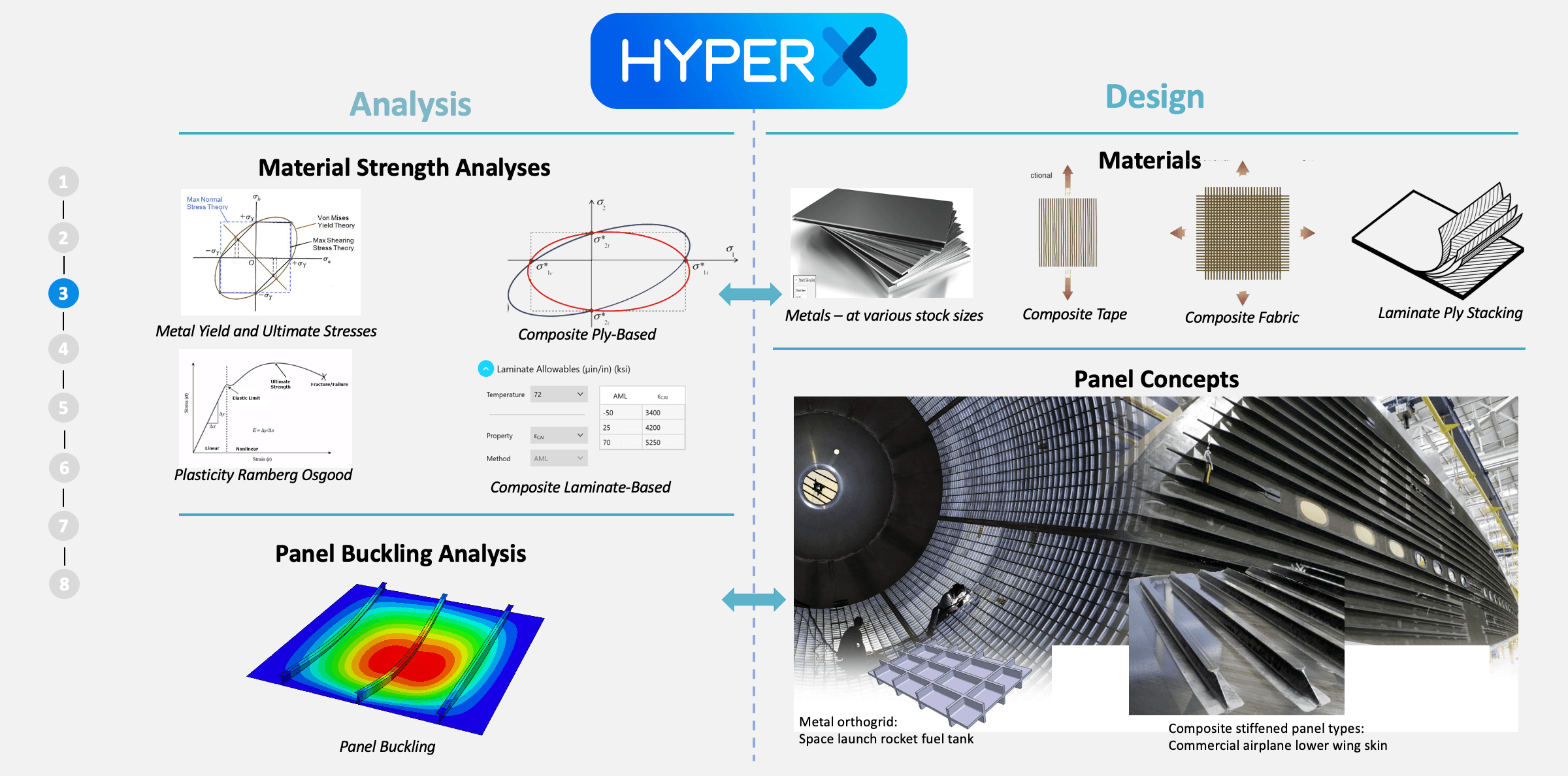 and to simultaneously refine design details using specific analysis methods for each panel concept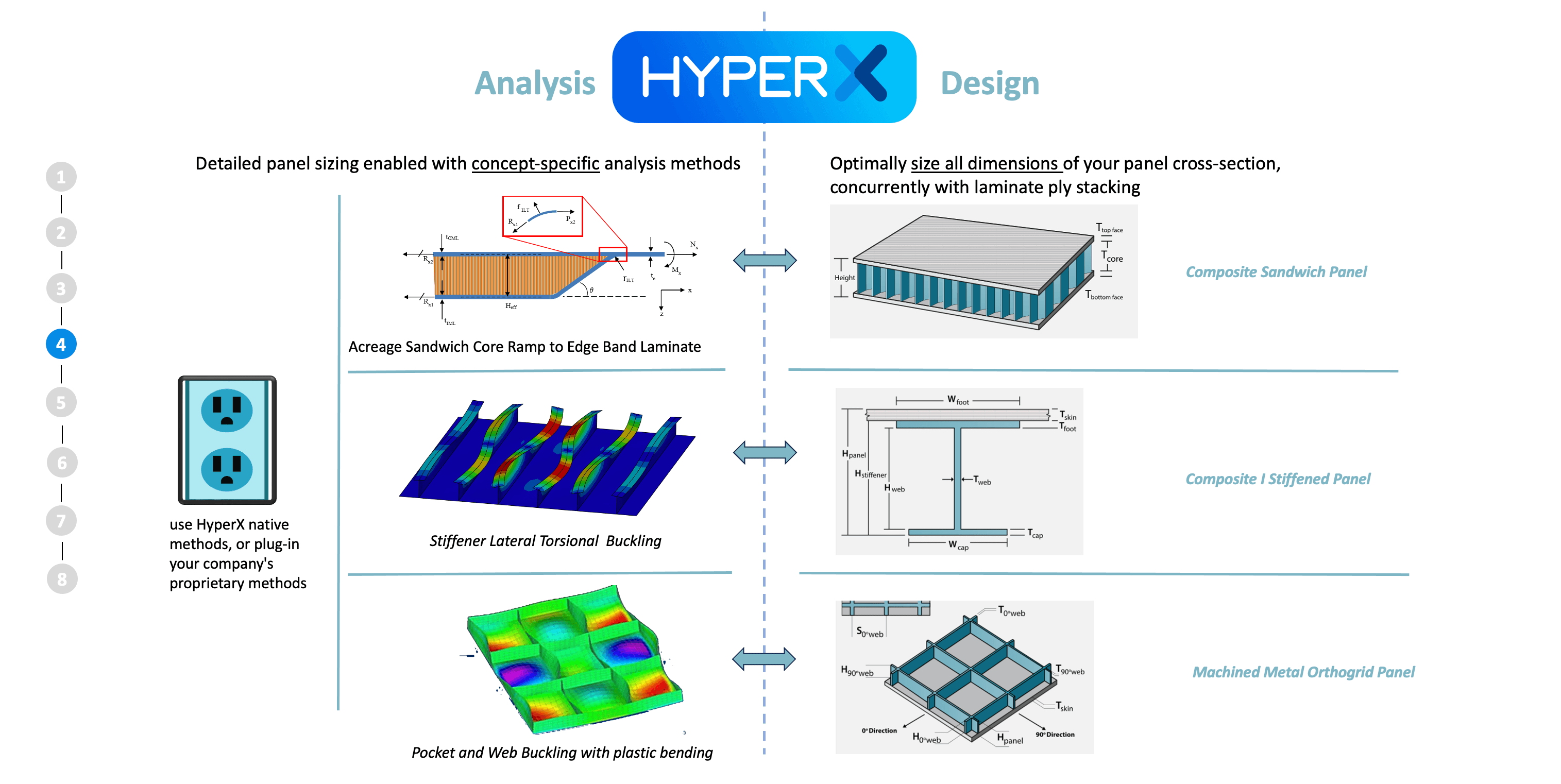 as well as analyze and design panel joints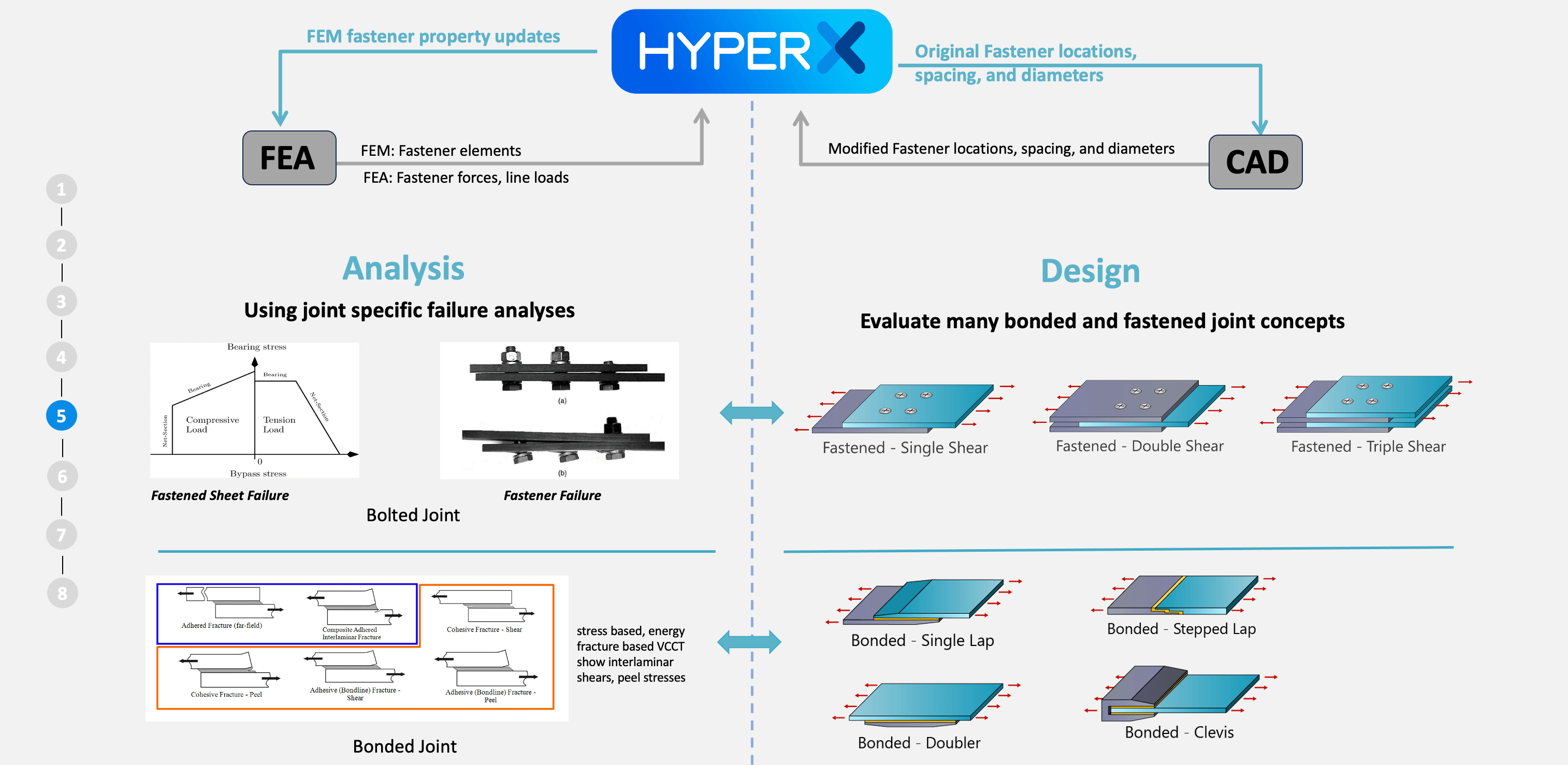 As the design matures, HyperX will size the part as a manufacturable whole, not just each individual panel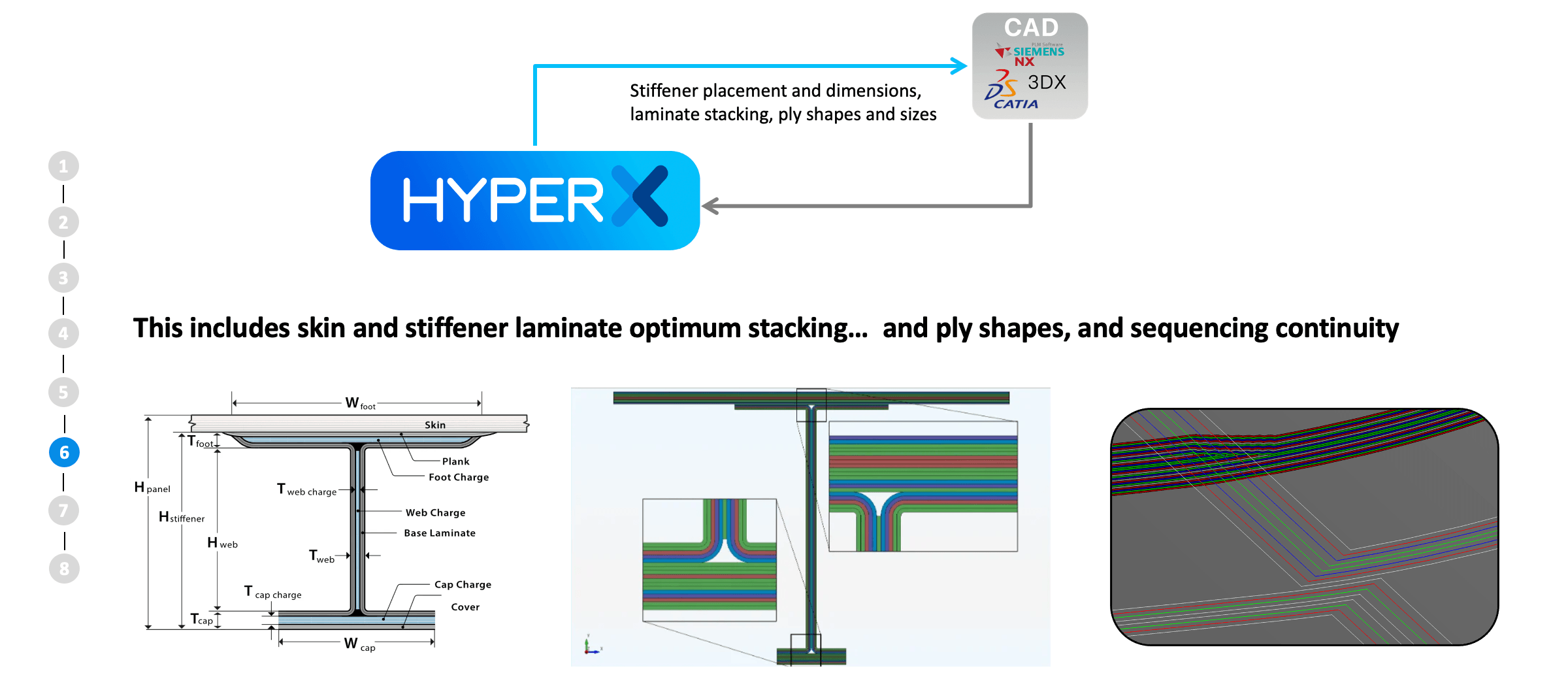 Throughout this process, HyperX maintains your inputs and outputs in a Database, which ensures consistency among your team.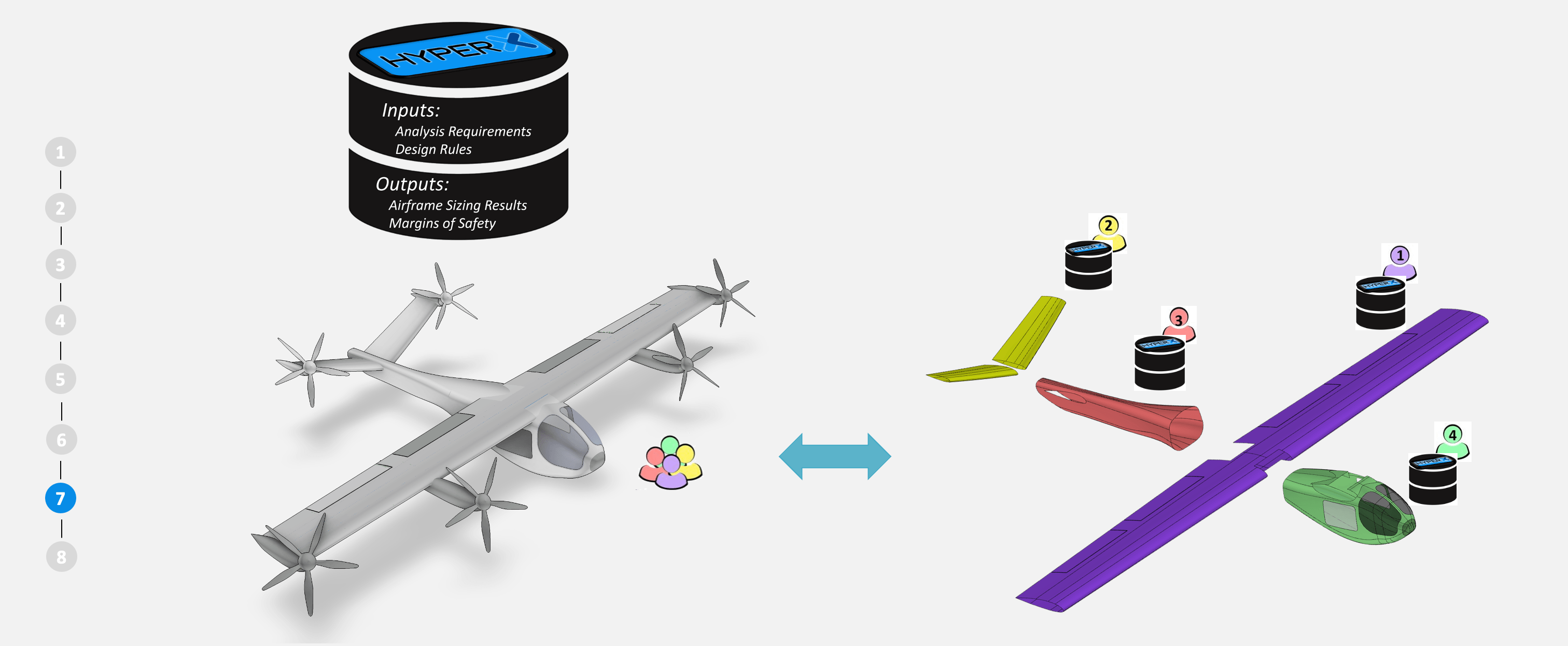 The HyperX Database becomes the "one source of truth" for sizing results and margins of safety, from Conceptual to Preliminary to Final Detailed Design
The HyperX Database is agnostic to your preferred FEA & CAD products, it standardizes and establishes the digital thread to Nastran, Abaqus, Optistruct, HyperMesh, Catia, 3DX, and NX CAD

HyperX is an essential part of the digital thread and the center of your airframe analysis and design sizing process