Producibility of metal structures is dependent on the machining process as well as material stock. HyperX addresses these areas to help the user design producible structures.
HyperX generates producible designs for machined grid stiffened panels (such as orthogrid) by considering factors such as machining tolerance and geometry rules.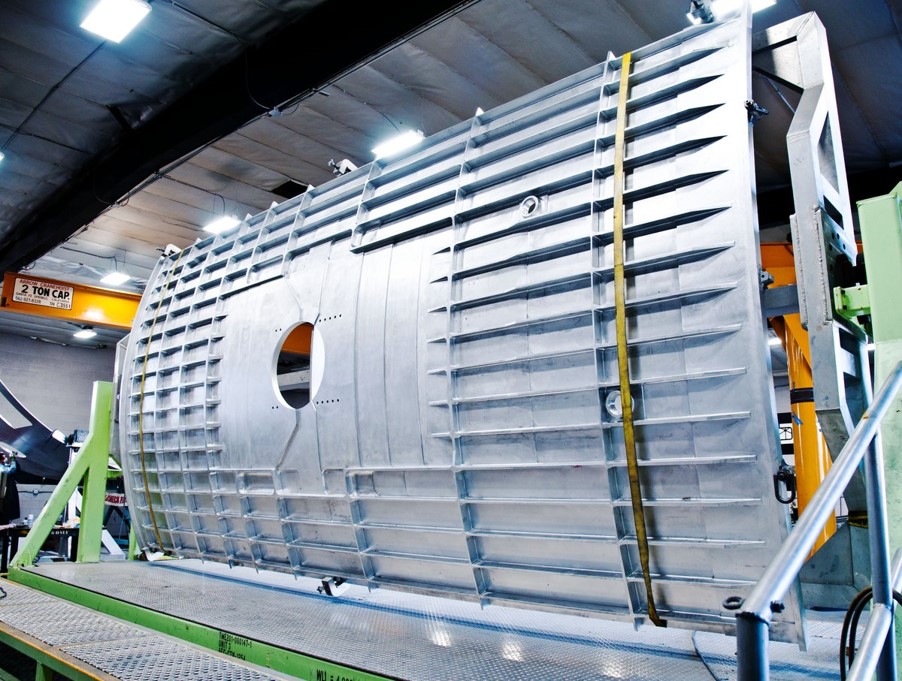 HyperX contains a variety of grid stiffened panel concepts such as othrogrid, isogrid, waffle grid, etc to support machined panels of any kind. Additionally, these panels can be single-sided or double-sided machined (stiffeners on one or both sides of panel).

One challenge with analyzing machined structures is that the machining tolerance can result in structures that are slightly thinner than the nominal design. HyperX accounts for this feature by writing margins at the extremes of the specified tolerance to ensure that the structure has positive margins even in worse-case tolerance scenario.
During sizing of these panels, geometry checks can be enforced such as limiting the ratio of the stiffener height to thickness. This limit can be used to ensure that tall slender stiffeners will not flex during machining.
Lastly, holes are often added to machined structures to provide access for wiring or other systems. HyperX can determine the impact of these holes, with or without flanges, on the margins of safety during sizing.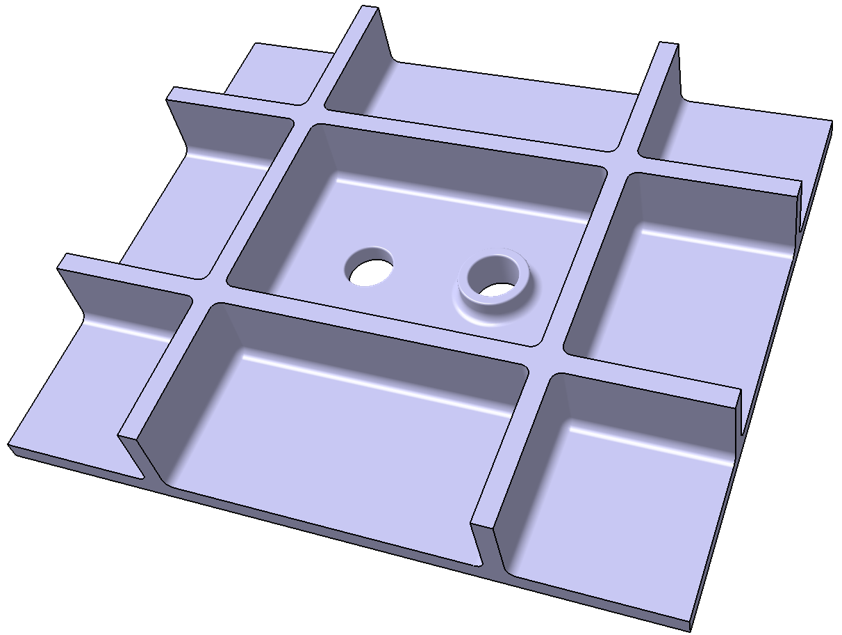 Although machined structures can support variable thicknesses, considerations such as fastener grip length require specific dimensions to be specified in HyperX.
There are many considerations that can drive machine part thicknesses aside from weight, such as having uniform fastener grip lengths, tolerances, shimming, and simplifying tool path programming. These features can be difficult to identify until the CAD model is generated/updated with HyperX-optimized dimensions. If the user identifies regions where part dimensions need to be modified, these modifications can be specified as dimension overrides in HyperX. The update can be quickly done in a spreadsheet-styled interface in HyperX.
Once the dimension overrides are specified, panels can be re-sized to reestablish an optimum weight while still respecting the geometry constraints identified in the CAD model.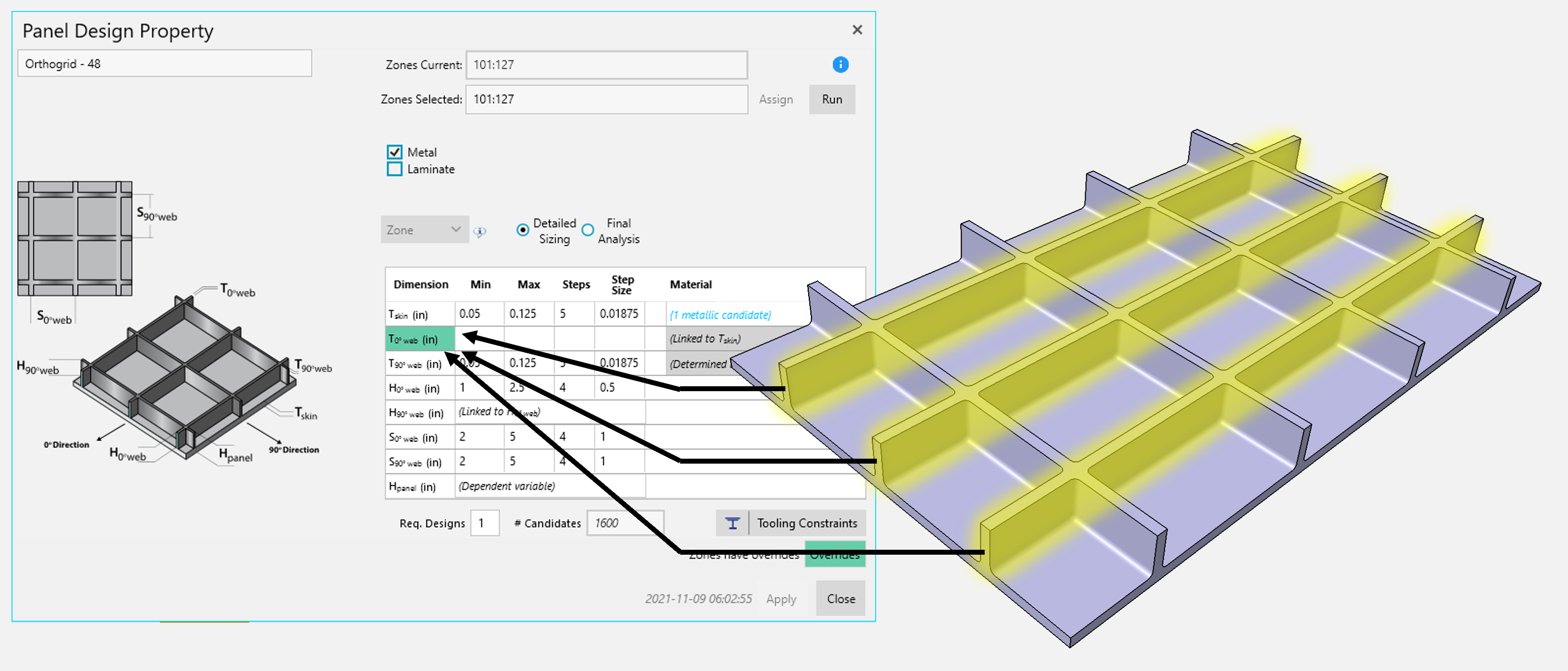 Non-machined metal parts must respect available material stock sizes to be producible. HyperX can enforce that stock sizes are used when performing optimization.
Stock sizes can be entered on the material definition for metals. These can consist of any arbitrary list of values, including uneven increments, to reflect availability of materials.